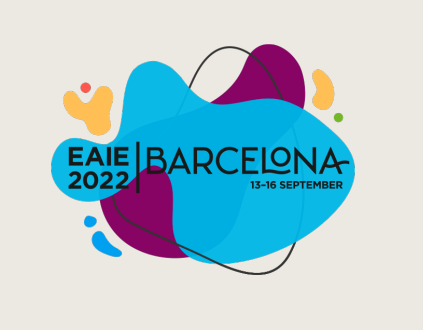 EAIE 2022
Barcelona, Cataluña, España.
Septiembre 16 - 2022
The Annual EAIE Conference is Europe's largest and most comprehensive higher education event, bringing together passionate professionals from all over the globe, The conference theme, 'The future in full colour', embraces the ever-expanding spectrum of tools for internationalisation. The theme explores how we, as practitioners, can draw on this diverse pallet to paint a vivid and inclusive picture of our shared future. Dowload Handbook CCYK in EAIE 2022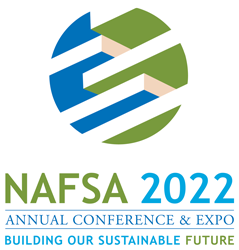 NAFSA 2022
Denver, Colorado, USA.
- June 3, 2022
Association of International Educators, the world's largest association dedicated to international education and exchange, invites to the NAFSA 2022 Annual Conference & Expo. The global international education community unites at NAFSA 2022 to discover the latest innovations, new strategies, and best practices. Download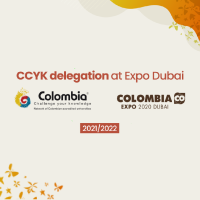 Expo Dubái es una plataforma para fomentar la creatividad, la innovación y la colaboración a una escala global. CCYK estará presente.
Mas Información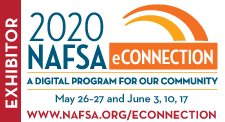 (Español) 2020 NAFSA eConnection
Junio 17 - 2020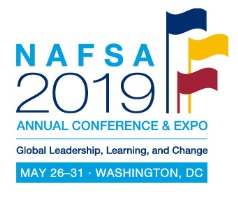 NAFSA 2019
Washington DC
Marzo 31 - 2019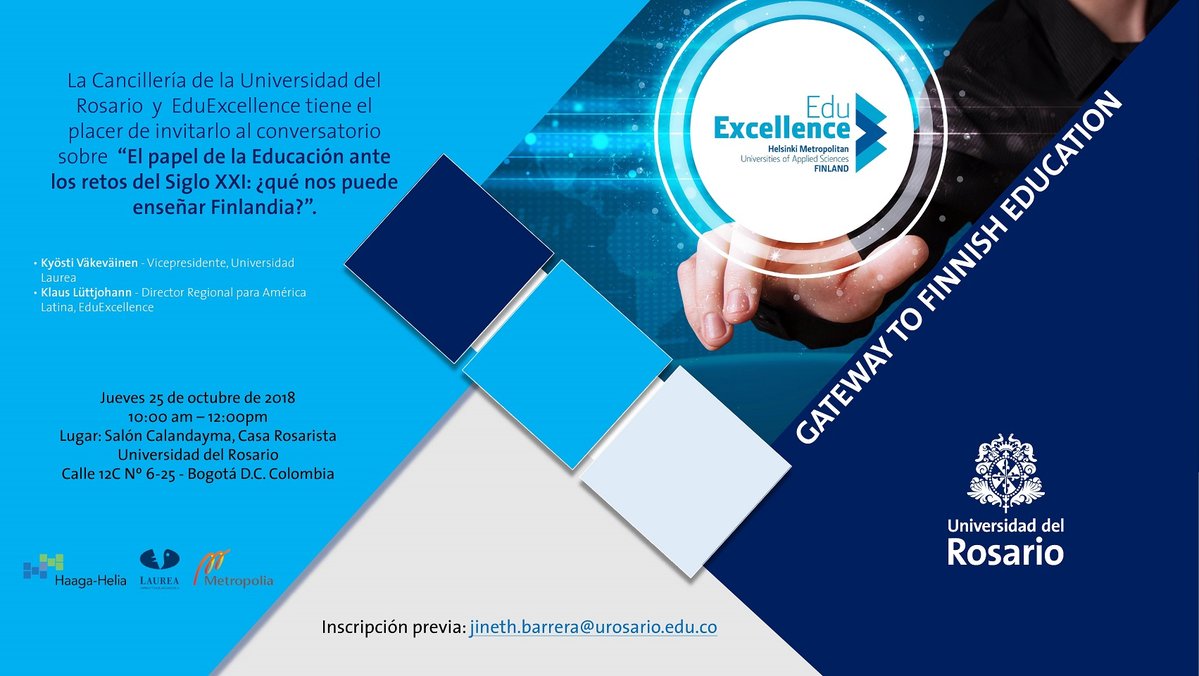 Conversatorio "El papel de la Educación ante los retos del Siglo XXI: ¿Qué nos puede enseñar Finlandia?". Universidad del Rosario.
Colombia, Bogotá
Octubre 25 - 2018

Convocatoria Red de Universidades Estatales de Colombia - III Congreso Internacional Doctorado en Ciencias de la Educación.
Pereira, Risaralda
Octubre 03 - 2018
La Universidad Tecnológica de Pereira invita a participar en la Convocatoria de la Red de Universidades Estatales de Colombia-RUDECOLOMBIA, en relación al III Congreso Internacional Doctorado en Ciencias de la Educación. Para mayor información: http://academia.utp.edu.co/3ci-dce/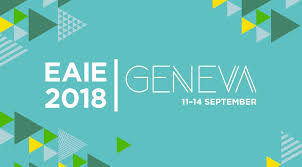 Colombia in NAFSA 2018, Philadelphia. Now find us in EAIE, Geneva, Booth C20.
Geneva, Switzerland.
Septiembre 14 - 2018

Colombia Challenge Your Knowledge in EAIE International Conference for Higher Education, Geneva 2018
Geneva, Switzerland
Septiembre 14 - 2018

NAFSA 2018
Filadelfia, Pensylvania, EEUU
Junio 01 - 2018
La Red CCYK participó en la Conferencia Internacional sobre Educación Superior más grande del mundo, NAFSA, en Fildadelfia, Estados Unidos en alianza con entidades de gobierno como el Ministerio de Educación Nacional, ICETEX y COLCIENCIAS.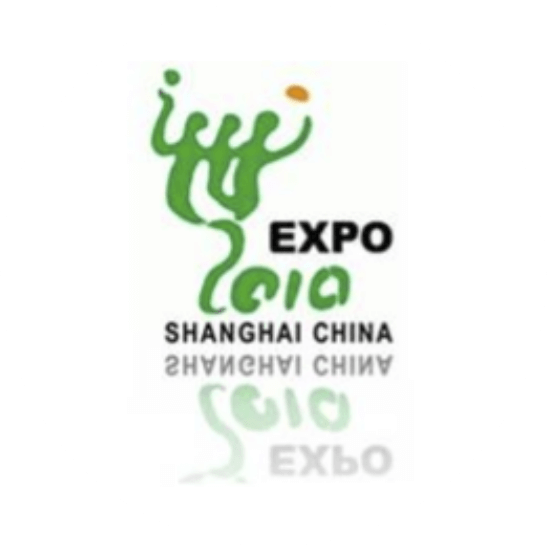 ExpoShanghai
Shanghai, China
Julio 28 - 2018